Ms Cécile Godde was awarded the 2018 Queensland Women in STEM Prize - Judge's Choice Award
Cecile is researching sustainable livestock production and works for CSIRO and the Queensland Alliance for Agriculture and Food Innovation (QAAFI) at the University of Queensland, incorporates many dimensions in her agricultural research, including biodiversity, climate change, greenhouse gas emissions, animals, food security and human livelihoods, and socio-economics.
She is passionate about creating a healthier planet, but she's also passionate about gender equity in science.
This passion has led Cécile to take part in the recent Homeward Bound scientific fact-finding expedition to Antarctica, involving women scientists from all over the world.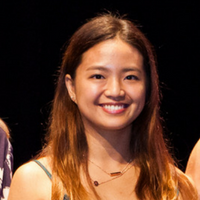 Ms Amy Chan awarded the People's Choice Award.
Amy Chan from the Institue for Molecular Biosciences at The University of Queensland is looking at how to improve the immune response to sepsis.
Sepsis occurs when the body's immune response to infection damages its own tissues. In severe cases, multiple organ failure can occur and, if not treated promptly, a patient can die.
She is looking at how to counteract the rise of the drug resistant bacteria by researching inflammation which is the underlying cause of many diseases including bacterial sepsis.
View all